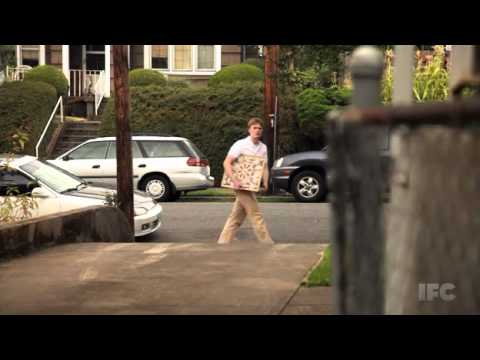 Being back in Berlin after three months in Portland, its difficult not to give in to the desire to compare and contrast the two cities. It's safe to say we miss Portland. In our newfound homesickness we've indulged in watching (and re-watching) clips of the TV show Portlandia on YouTube. And having gotten a chance to get to know the city this summer these sarcastic sketches ring true on many levels. The results of our experiment extending the conversation from Early Stage onto Quora reflected this self-aware side of Portland in the fact that the most upvoted answer to all of the questions we posted was this list of zingers from Ken Westin about why not to create your next startup company in Portland. Due to the popularity of Ken's answer, we thought it would be fun to adapt it into a collaborative video:
Yet there is certainly a counterpoint to this view of Portland – one which may have a hard time grabbing the limelight from this sort of good-natured sarcasm because of its sincerity. It's embodied by the long and thoughtful answer given by Jeffrey Hardison to our question "How is Portland poised to lead the new wave of design-driven startups?" As we work on editing Early Stage we have to admit that it's perspectives like Jeffrey's which resonate more strongly with the sentiments we'd encountered in Portland's startup community.
But whether your personal stance on Portland leans more in the sarcastic or sincere direction, from our view back in Berlin both stances seem equally acceptable compared to the cynicism we often encounter here at home. Compared to the friendliness and openness of Portland, Berlin has an energy which at times feels very heavy. A combination of Berlin's history and it's own acute sense of that history can make this town a tough place to try something new. I realize this outlook may contradict the experience of many fellow Berliners as well as visitors to the city who perceive Berlin as a bohemian refuge. And certainly it does live up to its reputation as that sort of place.
However, if we who live in Berlin consider ourselves creative refugees – escapees from more hostile (commercial) environments where our creative expression is less appreciated or viable – we must accept that the tolerance and permissiveness of this bohemia simultaneously can have the function of neutralizing our intensity and our passions. That a certain degree of laisse faire attitude sometimes can slip into cynical inaction.
And if there's one take-away from Portland that we've brought back with us to Berlin it's to keep our passion at the forefront of what we do.